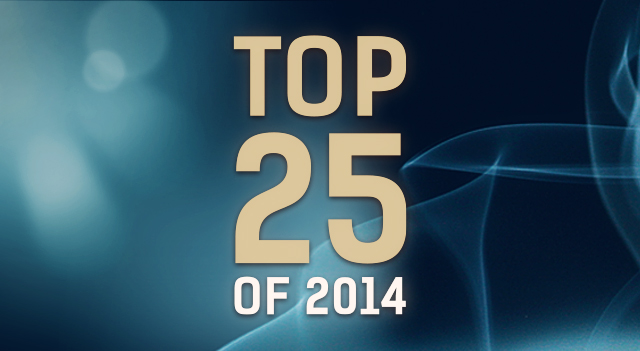 Cigar Journal's Top 25 of 2014
December, 2014. Each year innumerable new cigars are put onto the market, and the enthusiast can choose from an even larger number of established cigars. Every year, the tasting panel smokes hundreds of cigars, which amounts to testing only a small percentage of the cigars available.
The end of the year is our traditional opportunity to look back and make a top-25 list of all the cigars smoked over the last year. It is made up of the cigars that have stuck in our memory, and is a list of our personal favorites.
Over each of the next few days, we'll be publishing five of the cigars in our list, and on 15 December we'll choose our personal top 5 of the last year.
This is the oficial Cigar Journal Top 25 Cigars of 2014 and you can actually click on the cigar to go to the specific winner. Some cigars are from Cuba and other are still not in our website but you can et a decent list and try them out! Remember in our website you can always buy Singles, 5 Packs or the Box! Enjoy!