Tweet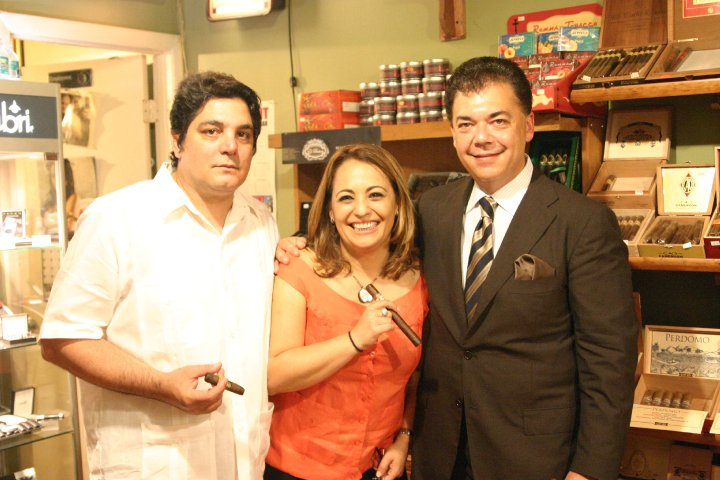 Come down to Cuenca Cigars and meet with Nick Perdomo Thursday Jan 26 th 6:30 pm-10 pm
As part of our tradition, Cuenca Cigars features a monthly event that has become highly anticipated one. Come to celebrate the First 2012 Cigar Event with Nick Perdomo. This will be a spectacular one. Meet Nick Perdomo Thursday January 26 th and his fantastic cigars. Get him to personally introduce you to his new ESV line and other cigar that are already connoisseur's favorites.
Special sales and door prices. Raffle at the end of the night. Be here or be square!
We will feature the following specials,
Buy one Box of Perdomo cigars and get one free Perdomo item of your choice - Perdomo Cutter - Perdomo Lighter - Perdomo travel case Buy two boxes of Perdomo Cigars get all three items. Buy four Perdomo cigars and get one free.
Perdomo Cigars can be found online at
Perdomo at Cuenca Cigars
Cuenca Cigars
1928 Harrison Street Hollywood, FL 33020 866-417-9454
Cuenca Cigars Online
Follow us on Facebook, Twitter or to receive Mobile Alerts
Facebook
Montecristo Lounge on Facebook
Cuenca Cigars on Twitter
Mobile Alerts
Best Cigars, Cigars on Sale, Cigar of the Year, Top 25, Online sales, Nick Perdomo, Tabacalera Perdomo, Perdomo Cigars. Perdomo Cigars, Discount Perdomo Cigars - Tabacalera Perdomo, originally called Nick's Cigar Co., began in 1992 in Nick Perdomo, Jr.'s garage in Miami. Today, the company has many highly rated brands and is distributed in several different countries. Try Perdomo cigars and find out for yourself why some of their offerings received 90+ ratings in Smoke Magazine, Cigar Aficionado, and Cigar Insider.
Popular Tags